Which one you should by: iPhone X vs. iPhone 8 Plus
Katri Niemi
Last year Apple didn't launch just two different sizes of the new iPhone but first time two completely different iPhone models.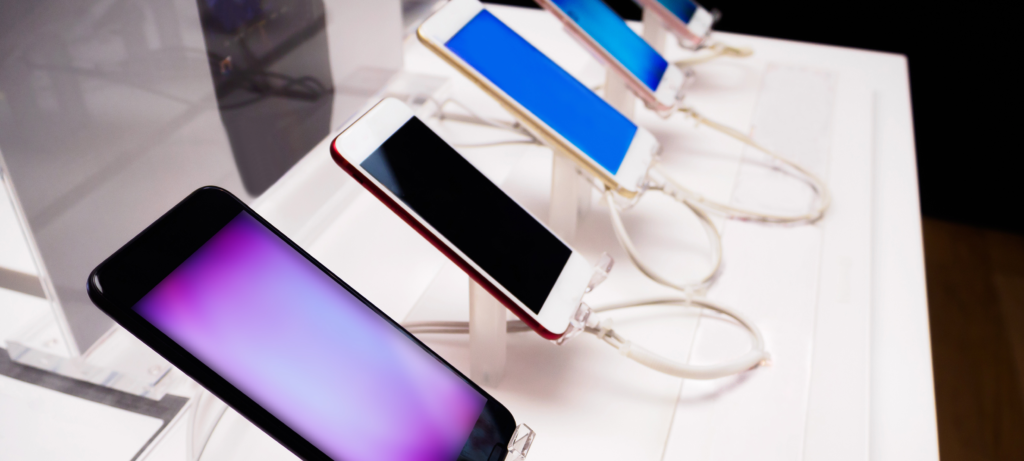 iPhone 8 and iPhone 8 Plus continue the traditions of iPhone 6 & 7 and the Plus versions by containing the classic and beloved iPhone features like Retina Display and Home button. The second phone launched was the spectacular iPhone X, where many things changed.
iPhone 8 Plus and iPhone X are somehow similar but also have some ultimate differences. So – which one should you buy? We gathered a comprehensive list of things to make the choice easier for you.
Size
By physical measures iPhone 8 Plus is bigger than iPhone X. Despite this, the screen of the iPhone X is larger when measured diagonally.
iPhone 8 Plus has 5.5 inch display and traditionally it is surrounded by bezel that contain FaceTime camera on the forehead and Home button on the chin.
iPhone X has a 5.8 inch display and the display goes from edge to edge – there is no bezels and what's important, no Home Button. Only thing distracting the display is the "notch" that conceals the TrueDepth camera system.
Let's face it: iPhone X is the most spectacular smartphone on the market right now, judging by size and display. iPhone 8 is great choice if you want the feel of bigger phone for example because of big hands or you like the classic Apple design with bezels.
Display – Super Retina or Retina?
The biggest difference between iPhone 8 and iPhone X is the display.
iPhone 8 has LCD Retina display which is known from the former iPhone models. Retina is Apple's definition for display which individual pixels cannot be spotted from regular viewing distance.
iPhone X has completely new display technology. Stunning OLED display goes from edge to edge. OLED provides much better contrast than any other display and also supports HDR video. Pixel density is so high that Retina isn't enough – Apple is calling the new display Super Retina.
When you compare the displays of iPhone 8 Plus and iPhone X next to each other, iPhone X is the clear winner. Colours are rich, text looks sharp and the black is so black that it's mesmerizing.
This doesn't mean that the display of iPhone 8 is poor – the LCD displays of iPhones have been ranked market's best LCD displays in many tests and comparisons.
Performance
Inside of the phones the differences aren't so notable. The phones have same processor, Apple's 64-bit A11 Bionic. This powerful processor provides for example iPhone's smooth action with AR technology.
Regarding to Apple the current processor is 75% faster than the earlier models. In iPhone X and iPhone 8 Plus it works seamlessly and fast as lightning.
If all that you want from your phone is quick performance and you don't care about new features and functions, you should pick iPhone 8 Plus.
Battery
If excellent battery life is your number one priority, iPhone 8 Plus has physically little bit bigger battery and so gives little more time to watch videos and surf the internet.
Apple estimates about the same battery life for talk time and audio playback.
Both phones can be charged wirelessly, which makes user's life a lot easier. Both devices also support fast charging.
iPhone 8 Plus: Up to 21 hours talk time, 13 hours internet use, 14 hours video streaming, 60 hours audio playback
iPhone X: Up to 21 hours talk time, 12 hours internet use, 13 hours video streaming, 60 hours audio playback
Rear camera
iPhone 8 Plus has more advanced camera compared to iPhone 8 – but iPhone X has the same dual-lens camera than iPhone 8 Plus. The camera and video features are pretty much the same.
One minor difference between the cameras is that iPhone X uses dual optical image stabilization, which means it works on both of the rear lenses, while the iPhone 8 Plus has just optical image stabilization.
Front camera
The front cameras of iPhone 8 Plus and iPhone X are so different that Apple has even given them different names!
iPhone 8 Plus has traditional but enhanced FaceTime camera, which is familiar from the former iPhones. It provides 7-megapixel photos and records 1080p video. Retina screen flash helps you get better lightning for your selfies.
iPhone X's TrueDepth camera provides all the features listed above and a lot more. Because iPhone X is opened by Face ID which recognizes the users face, TrueDepth Camera has special sensors to secure the facial recognition. Few examples of these are infrared camera to see you in dark, a proximity sensor, a flood illuminator and a dot projector that helps make a 3D map of your face to make sure it's you – not a photo of you.
The TrueDepth technology is packed in the little notch in top of the iPhone X screen and it provides exceptional features also for taking selfies. It supports portrait photography and portrait lightning, like only the real camera did in former iPhones.
iPhone X's front camera provides also the Animoji – the emoji that mimics the face and the speech of the user. It is funny way to send messages to friends and let's face it: it's also mesmerizing technology.
Biometrics
iPhone X is all screen from the front – that means goodbye for beloved Home Button and therefore also Touch ID. Instead the phone uses Face ID – facial recognition, to unlock the phone and for example using Apple Pay.
Introduction of Face ID is like introduction of Touch ID. iPhone assists the user to take photos of his or her face from every side. Face ID works very similarly to Touch ID, only the finger has been changed to face.
iPhone X has touch ID which works safe and secure just like before. In some cases it is the fastest and the most secure way to unlock the iPhone. When Face ID was released, Apple joked that "the evil twin" could unlock the iPhone with completely identical face. With Touch ID this wouldn't be possible because identical twins have different fingerprints.
It's hard to say which is better, Touch ID or Face ID – depends on the user, of course. Face ID has minor limitations: it doesn't work when your phone is flat on a table or desk, sometimes low-light environments trip it up and you may have to remove your sunglasses to use it outside.
Choose iPhone 8, if
– Your current phone is iPhone 6 or older – many of the iPhone 8 Plus's features will be brand new to you
– You want to pay less
– You are the big fan of Touch ID and Face ID doesn't interest you
– You want familiar user experience but in a faster device and familiar Apple design
– You like the large size of Plus models
Choose iPhone X, if
– You want the latest and greatest technology
– You need the OLED display and Face ID
– You want new user experience but want to stay in the Apple